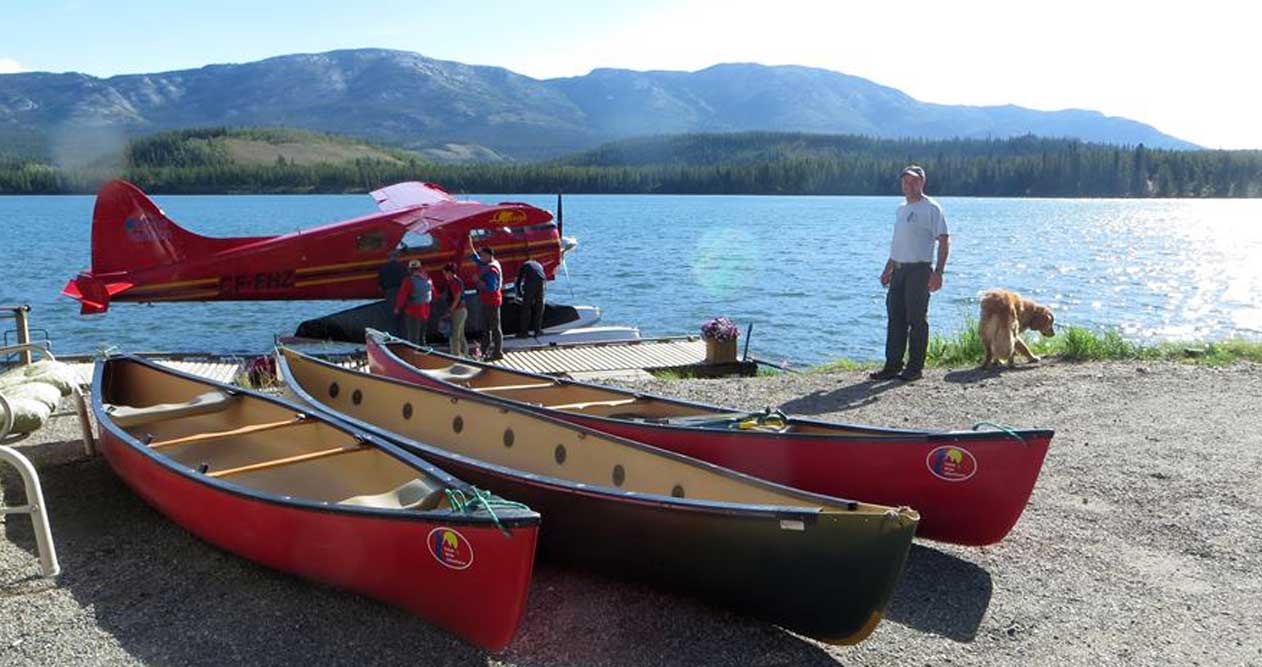 Canoeing and Kayaking
Many paddlers take advantage of Whitehorse's unique position as a travel hub for reaching northern headwaters. With regular scheduled flights between Whitehorse and Vancouver, Edmonton, Calgary, Ottawa and Frankfurt, it is often more cost-effective to use Whitehorse as a staging point for a paddling trip. Alpine Aviation provides direct flights from Whitehorse to the headwater of your choice and pick up, if required at the end of your trip. We are committed to helping you make the most out of your adventure. Canoes and kayaks are available for rent locally through reputable outfitters. We can provide you with information to help you get what you need for your trip.
As an example, the return trip from the Nahanni River (Blackstone Landing) can be accomplished by taxi to Ft. Nelson and Greyhound back to Whitehorse for a small fraction of the cost of flying or land transport.
Note: All of the following rivers are between 1 and 2.5 hours flight time from Whitehorse, Yukon
| | |
| --- | --- |
| Miles | River |
| 72 | Big Salmon |
| 270 | Bonnet Plume |
| 266 | Glacier Lake |
| 265 | Hess River (Porter Puddle) |
| 200 | Hess River -south access |
| 250 | Island lake (Nahanni River) |
| 120 | Liard River (Caribou Lakes) |
| min | Lower LaBerge - Yukon River |
| 233 | Moose Pond (Nahanni River) |
| 100 | Nisutlin River |
| 274 | Rabbit Kettle Lake (Nahanni River) |
| 270 | Snake River (Duo Lakes) |
| 365 | Taco Bar - Pick-up |
| 268 | Wind River (McCluskey) |
| 115 | Wolf River (Wolf Lake) |
| 245 | Keel lake (Hess river) |
| 282 | Coal River |
| 170 | Jennings River |
| 255 | Keel river (O' Grady lake) |
| 270 | Mountain River ( Norsman Lake) |
| 115 | McNeil / Nisutlin River |